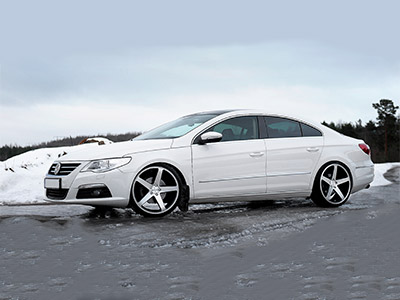 When you are in the market for a new car, but don't want to pay full price, opting for a gently used or certified used vehicle is a great alternative. There are some risks that come with buying used cars, but with Good Fellow's Auto Wholesalers easy to follow used car buyers guide, you can avoid costly mistakes when selecting a used car.
Preparation
Before you head out to the lot, you should prepare everything you need in advance to make the process as smooth as possible.
Pick Your Car
Before you ever hit the car lot, think about what you need in a car. Will your main use be to get to work, or will it be a family car to shuttle the kids around? Does your area get a lot of inclement weather, or are the road conditions bland all year long?
Make a Budget
You should always make a budget ahead of any large purchase, especially one that you will be paying for over a long period of time. Write down the max you want to spend on a car, and the max you are willing to pay in car insurance per year. Make sure that you include any other fees such as title, licenses and periodic maintenance into your budget.
Research
This step is very important if you want to get the best value out of your purchase. After you finalize your budget, take some time to learn about the vehicle you would like to purchase. You can start by looking for cars that meet your needs and then further sort the list by those that fit your budget. There are several websites available that allow you to compare makes and models as well as learn about potential maintenance cost, depreciation trends and other issues that will affect your vehicle. These will help you build a list of suitable vehicles based on actual reviews and proven knowledge.
Look For Your Used Car
Now that you have set your budget and completed your research, you can start looking for used cars available in your area that fit your needs. There are several ways to go about looking for a used car and some are easier than others. It is best to look up different car dealerships in your area, and opt for one that is trust-worthy. You can tell they are reliable by looking up different customer reviews.
Know Your Source
There is a difference in quality when it comes to purchasing a pre-owned vehicle. Knowing the differences in advance will allow you to make an informed decision regarding whichever used car you decide to purchase. Here is a short list of differences to consider.
Condition – A private seller will offer the car as is, whereas a dealership typically services the car prior to sale.
Reliability – You run a higher risk of being scammed or let down by a private seller, whereas a dealership is regulated and can be held accountable.
Choice – A private seller will only have one specific option available whereas a dealership will have many choices that may fit your criteria.
Certified Pre-owned – Private sellers are unable to offer certification but dealerships offer cars that come with full histories and often are still under warranty.
Financing – Dealerships can offer on the lot financing for your car whereas private sellers usually only take cash or trade.
Buying Your Used Car
Once you feel confident about the car and who you are buying it from, you are able to actually make the purchase.
Payment Options
There are several ways you can go about paying for your used car purchase. Where you buy your car will often determine the options that are available to you. Some of those options are:
Financing – You can fund your purchase through the dealership or a bank.
Buying It Outright – This is great for those who can afford it, or for those who are buying from a private seller.
Leasing – This is best if you are not a permanent resident, the dealership retains ownership while you use the car for a dedicated time period.
How We Can Help
In conclusion, you'll want to scout the market for the best price before making any hasty decisions; invest some time to research the model and the market to ensure that you've paid the best price before climbing into the driver's seat. If you are interested in purchasing a vehicle, then do not hesitate to contact Good Fellow's Auto Wholesalers at 1 (855) 581-9590 today!