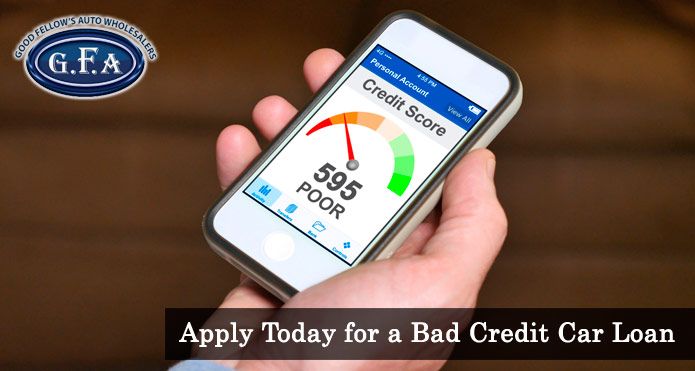 If you are a Canadian and you are looking to obtain a bad credit car loan, the best time to apply is now. Good Fellow's Auto Wholesalers is ready to dive into the details explaining to you why right now is the most optimal time to get a car loan. Many different variables are impacting the automobile industry and this is affecting all of us in Toronto and the Ontario. Follow along with this guide to see why you should apply for a car loan earlier than later.
Rising Interest Rates
Have you noticed the price of gas, food, and everything else is on the rise? You are certainly not alone. All prices are rising and this means that interest rates are getting higher. The Bank of Canada in early 2022 has raised its interest rates in an attempt to try and slow down inflation. Central governments have tried to print more money to help keep the economy going, but it has only provided short-term relief.
Inflation is starting to reach dangerous levels and this is resulting in interest rates rising. The only way the Bank of Canada is able to manage inflation is by increasing interest rates. Right now, there is an opportunity to get an auto loan with a "low" interest rate before the rates begin to rise to fight inflation. This is why now is the optimal time to apply for a car financing.
Credit Profile
If you are considering applying for a car loan at this point in time, your first step should be to check your credit profile. This can be done through TransUnion or Equifax. Checking your credit will allow you to understand where your credit sits and it will allow you to check for any mistakes that have been recorded. If you find any mistakes, it's important that you have them removed as soon as possible. Mistakes will bring down your credit score and make getting a car loan more expensive.
Right now would be the ideal time to get working on your credit score and pay off any accounts that are past due. Even a single past due payment can significantly bring down your credit score. By staying on track with your payments, you will be able to see your credit score rise and be in better standing for when applying for a loan from a lender. Also, the less debt you have, the less interest you will be paying on it.
How We Can Help
If you are looking through Good Used Auto Dealers to find a company that can offer bad credit car loans, Good Fellow's Auto Wholesalers is the right team to work with. Our dealership will be able to get you approved for auto financing and show you how you can repair your credit score in the process. With interest rates on the rise, it's best to contact our team soon. Give us a call today at 1 (855) 581-9590 for more information.