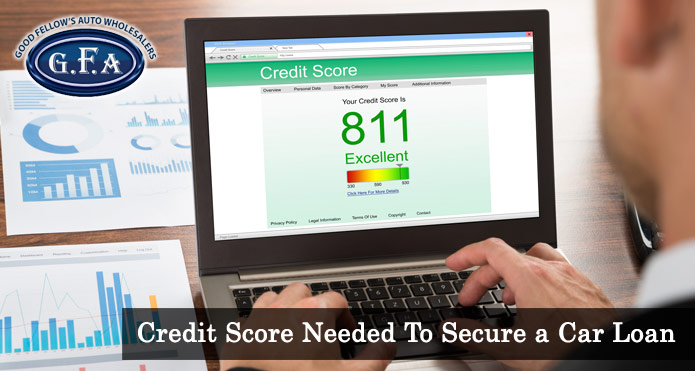 If you are looking to obtain a car loan, it's important to understand what credit score you need. Here at Good Fellow's Auto Wholesalers, our team has put this guide together to help you determine where you sit with your credit and if you meet the minimum credit score requirements to get approved for a car loan. Follow along as our trusted used car dealership goes into depth on what you need to know.
Credit Score Explained
A credit score is a calculation that compiles all of one's financial documents to tell if they are able to repay the money they borrow. Financial documents include a credit report on the debt one owes, their payment history, the length of credit history, types of credit used, and more.
300 to 559 = Poor Credit Score
560 To 659 = Fair Credit Score
660 To 724 = Good Credit Score
725 To 759 = Very Good Credit Score
760+ = Excellent Credit Score
Credit Score Needed For a Car Loan
If you are looking to obtain a low interest auto loan, typically your credit score must be 660 and up. This is considered to be a good credit score and interest rates are normally under 6% in this group. If you have a lower credit score, you can rest assured since our expert team will do everything we can to get you the best car loan in the market. There are always ways to work on your credit!
Working on Your Credit Score
If you would like to work on your credit score to obtain a better interest rate, we have a few tips to help get you where you want to be. See the following:
Pay bills on time
Monitor credit reports
Avoid applying for multiple lines of credit in a short period
Don't skip payments even in a dispute
Hold your credit card balance below the credit limit
Save for a down payment
Find loan rates and terms that work for you
How We Can Help
If you are searching for good used car dealerships in the GTA, you can stop your search now as Good Fellow's Auto Wholesalers is the best team to work with. With a quality reputation and a history of happy clients, our dealership would be delighted to help you in your car purchasing journey. With financial experts on board ready to access and help with your credit situation, you can rest assured that you are in good hands. To start this process, you can give our dealership a call at 1 (855) 581-9590.