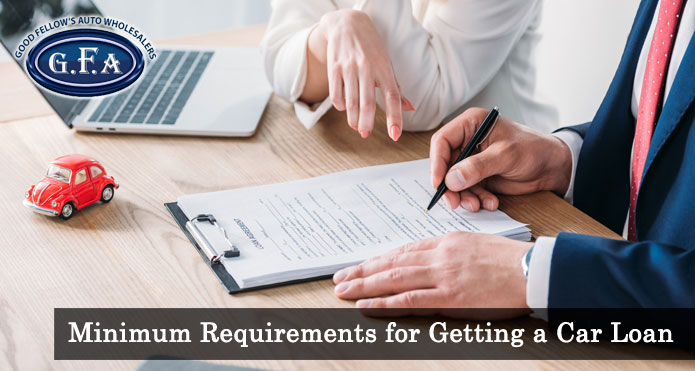 Many car buyers ask the same questions including: What are the minimum requirements for getting approved for a car loan? Is it possible if I have bad credit or no credit? Today Good Fellow's Auto Wholesalers is going to clear this all up. We understand that applying for car financing is difficult if you think you will be declined, but thankfully our team makes it easy to get approved. Follow this guide on the minimum requirements needed and learn if you are eligible to get approved.
Credit Score Requirements
If you have a low credit score, you can rest assured that there is no minimum credit score to have to be eligible for a car loan. Lenders who specialize in subprime financing will only look at your credit score as a piece of the big picture. They will also take into account other factors to help determine your loan eligibility and rates. If you have good credit, anywhere from 670 and above, you are in a good position to receive favourable options.
Keep in mind that if you can try to improve a bad credit score before applying for a car loan, you will be able to borrow money at a lower cost. This includes paying your bills on time, keeping track of your credit card spending, and paying off outstanding debt.
Minimum Income Requirements
Although your credit score is a critical component to obtaining a car loan, oftentimes lenders will also take a look at your income.
If you are unable to meet this minimum income, there are other options. You can ask a trusted family member or friend to be a co-signer on your car loan application. A co-signer allows you to purchase a car with bad credit and no down payment.
Documents Requirements
In order to meet the minimum requirements, there are a few documents you must have ready to bring to the used car dealership. They include: driver's license, proof of insurance, proof of income, employment history, and vehicle documents for trade-in (if you have an existing vehicle). Showing lenders that you are a responsible candidate for a used car loan is critical to obtaining a good rate.
How We Can Help
If you are exploring Used Car Dealerships in Toronto, you should know that our team at Good Fellow's Auto Wholesalers is known to be the best auto loan agency for those in any credit situation whether it is good, bad, or new. Give our auto loan experts a call at 1 (855) 581-9590, and we'd be happy to help you set up a credit application. Contact our team today and we can help discuss your options with you.