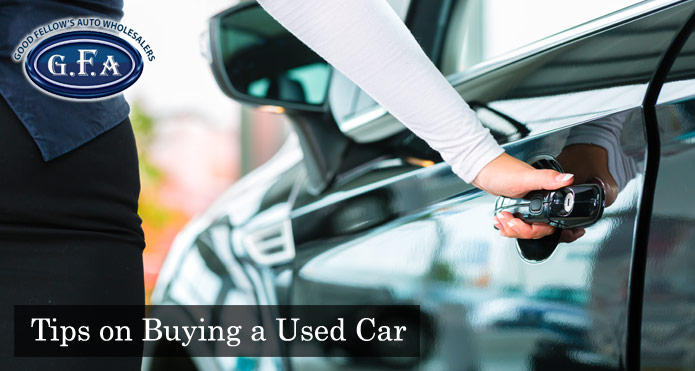 At Good Fellow's Auto Wholesalers, our team understands that purchasing a used car for sale in Toronto can feel like an overwhelming process. Especially if you are not sure of the right questions to ask yourself. That's why our team is here today with seven questions you can ask yourself before you make the purchase to put your mind at ease.
What Is My Budget?
Before you start actually looking at vehicles, asking yourself how much you want to spend is a key factor to consider. Once you have your budget determined you can then select used cars to look at that fall within it.
How Big Do I Need the Car to Be?
What will be the lifestyle of the vehicle? Will you be driving your kids and their friends to soccer practice? Or will you use the vehicle to get to and from work? The lifestyle of the vehicle will determine how many passengers you will want it to hold and how much trunk space you will need.
Will the Car Be Pulling Weight?
If you need a vehicle for towing heavy items like a camper, a trailer, or a boat, this aspect is important to keep in mind as it will change the style or type of vehicle you plan on getting.
Should I Get All-Wheel Drive?
All-wheel drive is used in rugged terrain or in places where heavy snow or rain takes place. If this is you, then considering all-wheel drive might be a feature you wish to have.
Are There Specific Safety Features I Need?
Our dealership will be able to assist you in picking out the right features that will benefit you and your preferences. Features like parking assist, rear-view cameras, or front collision monitors might be a priority to have to you.
Which Fuel Economy Range Should I Get?
If you are busy and plan to do lots of driving, it may be worth considering a smaller or more fuel-efficient vehicle. This will help you save some money on gas in the long run.
Will This Car Make Me Happy?
In the end, you have to purchase a vehicle that makes YOU happy. You can ask yourself if you see yourself driving this kind of car, or ask yourself if you are excited to start driving it. These questions will help determine if the car is right for you.
How We Can Help
Good Fellow's Auto Wholesalers knows that picking out and finding your dream vehicle is not always an easy task. But when you are working alongside a trusted and reliable used car dealership like our team is, we are ready to help every step of the way!
Once our team has helped you pick out the used vehicle you want, we can then explain to you our used car financing options we have available. To get more information, give us a call today at 1 (855) 581-9590.