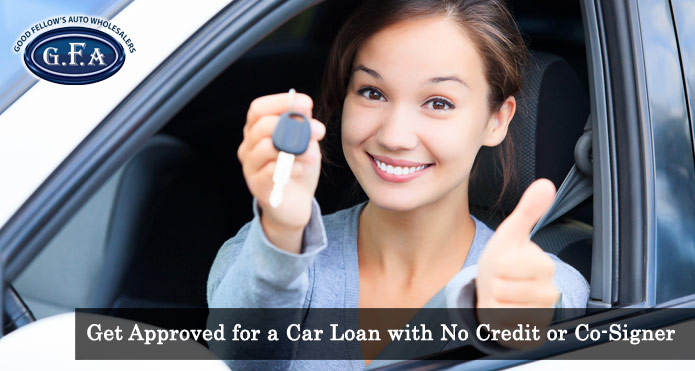 No Credit? No co-signer? No problem. Our used car dealership provides Car Financing solutions for everyone. Here at Good Fellow's Auto Wholesalers, we strive to assist every client in getting approved for a car loan no matter what kind of credit situation they are in. If having no credit or no co-signer applies to your situation, our team has put together a few options for you to consider.
Increase the Down Payment
When a large down payment is used to secure a car loan, there is less liability on the client and a dealership may be more inclined into providing an approved car loan without credit or a co-signer. This commitment to the purchase may be enough for a dealership to increase the chance of approving the financing request.
Build a Relationship with the Dealership
In some cases, an individual's story may have a significant influence on the dealership which might sway their opinion on giving a car loan. If a client can build a relationship with trust, a dealership may increase the chance of a car loan despite the absence of good credit and a co-signer. Always ensure you are open, honest, and friendly to the staff at a used car dealership.
Proof of Financial Stability
If you don't have credit or a co-signer, another option to utilize is providing proof of financial stability. One can show proof to a dealership by displaying steady employment with a letter from a manager, a bank statement that shows consistent savings, or other financial documents that are a good representation of the ability to meet financial deadlines and responsibilities.
In-House Financing Dealerships
Did you know that some dealerships offer in-house financing? This means that some locations don't require credit checks or co-signers. These types of programs are made specifically for clients who are struggling with poor credit. A dealership in this situation may be able to make a deal with a client based on their employment stability, income, or other factors.
How We Can Help
Securing a car loan without credit or a co-signer can be difficult, but our team here at Good Fellow's Auto Wholesalers is on your side. Research and consider any of the options above to help yourself reach your car goals. Contact our dealership today at 1 (855) 581-9590 and we will help you throughout this process. We can even help you begin your search for a quality used car for sale in Toronto. Contact our team today to get more information on our no credit, bad credit, or new credit financing services.