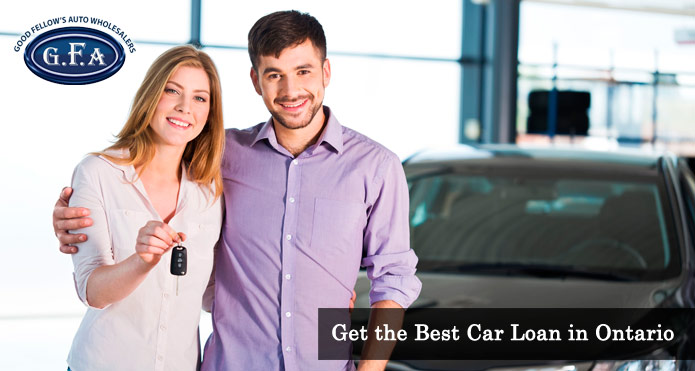 If you are looking to get a Used Car Loan in Ontario, it's time that you visit Good Fellow's Auto Wholesalers. Our used car dealership is your one-stop shop for finding the best deal on a quality pre-owned vehicle and a used car auto loan. Our team of financial experts will work with you to pair your dream vehicle with the best auto financing option, while making the process completely hassle-free for you. To further learn why we are the right dealership for you, continue reading this guide.
Why Choose Good Fellow's Auto Wholesalers?
Competitive Interest Rates
No matter what your financial situation is, our team of experts will help you find a car loan at a competitive interest rate within your budget. Our dealership has a wide network of lenders and we would be happy to search our network for the best deal.
Flexible Loan Terms
When it comes to financing terms, our team makes your payment plan adjusted to meet your needs. Whether you are looking for a short-term loan or you need a long-term loan, we have a financing solution that will meet your unique situation.
Fast & Easy Approval
Yes – when you work with our team, everything is fast and easy. As experts in the field, our team deeply understands how this process works. For this reason, our team is able to work tirelessly to ensure you can get what you need as quickly as possible.
Bad Credit or New Credit? No Problem!
Working with our dealership means that no matter what your credit situation is, we will create a solution that works for you. When you work with us, we believe that everyone deserves a second chance and we are here to support them on their journey.
How to Apply?
Applying for a used auto loan at Good Fellow's Auto Wholesalers is easy! All you have to do is follow these simple steps below and you will be on your way to receiving auto financing.
Head over to our website (

https://www.goodfellowsauto.com/financing/

) and fill out our Auto Loan Application form

Get pre-approved by our team

Browse our inventory of quality used cars to find your dream vehicle

Finalize the financing terms with the help of our financial experts

Drive off our lot in your new used car!
How We Can Help
In order to secure the best financing, it's time that you give our experts at Good Fellow's Auto Wholesalers a call today. Our team would be happy to provide you with the lowest interest rates, flexible loan terms, and fast and easy approval. If you are hesitant to start this process, just know that our team will be here to support you every step of the way.
We look forward to being a part of this exciting process with you. Give our team a call today at 1 (855) 581-9590 for more information on how you can obtain a Bad Credit Auto Loan.