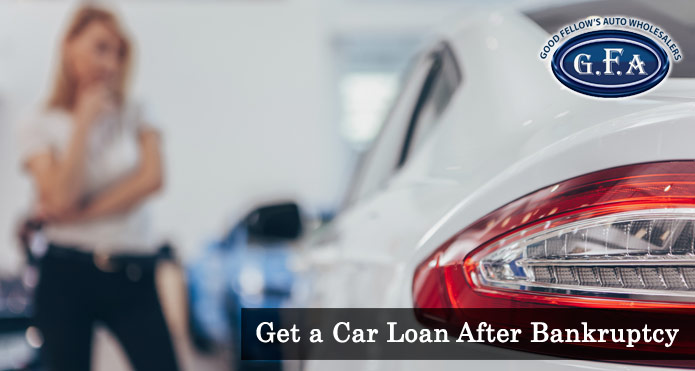 As a result of the COVID-19 pandemic, many families across Canada have experienced bankruptcy. While no one wants to experience this unfortunate thing, our team at Good Fellow's Auto Wholesalers is here to give you some enlightenment. Our dealership allows people who are experiencing bankruptcy to nonetheless obtain an affordable mode of transportation. To see how someone in your situation can get a Used Car Loan, continue reading this guide.
Finding a Car Loan After Bankruptcy
When you have a low credit score as a result of bankruptcy, you may feel discouraged about starting your search for a vehicle. While this is true, you should know that our car dealership always has your back. Without any judgment, our professional team would be happy to assist you in finding a vehicle you can afford.
As our team begins to assist you in finding a vehicle, we will guide you through the process of purchasing a pre-owned vehicle. This is because new models will most likely be out of the question when applying for a loan. But don't worry, our dealership has tons of experience with situations just like this, so you can feel confident in our services and our used car options. When you work with our dealership, you are in good hands.
Rebuilding Your Credit After Bankruptcy
After you declare bankruptcy, it's important to keep your head up and stay focused on paying off your current bills. Many individuals have various types of financial obligations each month and it's important to keep track of when things are due in order to avoid the vicious cycle of ongoing debt.
If you are looking to rebuild your credit score before you apply for a used car loan, check out the following helpful tips we have to offer you:
Pay all of your bills on time: When your bills become due, it's important that you make it a priority to pay them in full and on time. When you pay your bills like utilities, cable, internet, etc., on time, it shows that you are responsible to manage money
Get a post-paid phone: A cell phone contract can help you build back your credit as you work towards making your payments each month
Use available credit responsibly: While you try to earn back a good credit score, it's important that you budget and track all of your spending. In addition, credit applications should be several months apart to avoid negative outcomes
How We Can Help
If you are looking at getting a used car loan after bankruptcy, and you are looking at various Used Car Dealerships in Toronto, our team at Good Fellow's Auto Wholesalers can best help you. This is because we have made it our personal mission to help individuals who have officially declared bankruptcy, find affordable auto loan solutions.
For more information on how you can get approved for a used car loan, give our team a call at 1 (855) 581-9590 today.