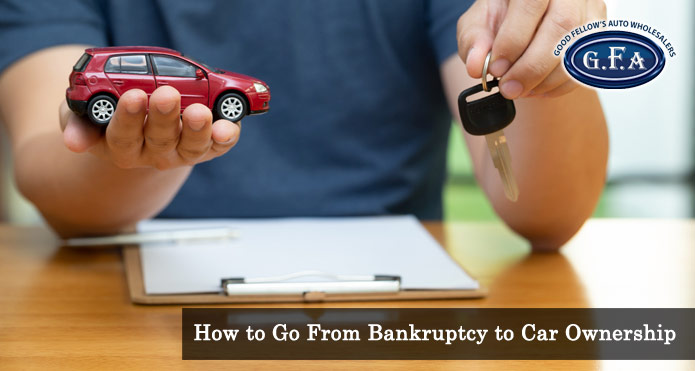 Filing for bankruptcy can be a difficult task but, our team from Good Fellow's Auto Wholesalers is here to remind you that this doesn't mean goodbye to driving forever. While filing for bankruptcy can have some lasting effects, applying for a car loan is still achievable. If you wish to get a car loan after bankruptcy or a general Bad Credit Car Loan, our dealership is here to help. Follow this guideline to learn more about how you can go from bankruptcy to car ownership.
Bankruptcy Defined
Bankruptcy is a legal process that can be initiated when a person or a business is unable to pay their debts or obligations. Oftentimes, filing for bankruptcy can be a fresh start for someone who is falling behind. Most times, creditors only have a chance to be repaid based on the individual's assets becoming liquidated.
Although, filing for bankruptcy can have significant impacts on one's credit score as applying for new loans can become tricky. However, there is good news when it comes to car loans. When you work with an experienced dealership that focuses on used car loans, it can increase your chance of being approved.
Good Fellow's Auto Wholesalers Offers Solutions
As the leading provider of bankruptcy auto loans, you can put your trust in our dealership. Whether you have no credit, bad credit, or have recently filed for bankruptcy, our team of experts has a path for you to take that you can reach your car goals. We can get you approved for a car loan no matter what your situation is.
We have an extensive network of lenders that can work on your case to find you a deal that outlines the best terms and interest rates for your situation. You should know that our team is committed to helping our clients and we will work hard to find an appropriate solution. With competitive interest rates, flexible payment options, and superb customer service, you are in good hands with us.
Requirements for Bankruptcy Car Loans
Good Fellow's Auto Wholesalers wants to make this process straightforward. For this reason, here we have gathered some general requirements when applying for a bankruptcy car loan. This includes: proof of income (Ex. pay stubs or tax returns), insurance, and place of residency (Ex. utility bill, lease agreement, etc.). If you are able to meet these requirements, it gives you a better chance of being approved for a bankruptcy car loan.
How We Can Help
If you are interested in a used car for sale in Toronto, our team at Good Fellow's Auto Wholesalers can provide you with a paired car loan – no matter what your financial situation looks like. When you work with our experienced team, we would be happy to guide and explain every step of the process so that you can get approved for a bankruptcy car loan. To get a hold of our team, contact us at 1 (855) 581-9590 today.