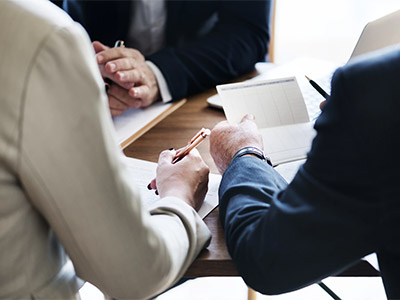 For those living in Canada, getting a brand new car is not always the easiest thing to do. That being the case, it's common for consumers to seek out affordable alternatives such as buying a pre-owned vehicle. Buying a used car will allow you the freedom to get to where you need to go without having the stress that comes from the high payments of a brand new car. Even though you may be in the market for a pre-owned vehicle, chances are you still will need to secure financing in order to drive it off the lot. If you are a bit confused about what to do next, Good Fellow's Auto Wholesalers has put together this handy guide on getting a car loan in Canada.
How to Finance Your Used Car Purchase
There are two ways to go about financing to purchase a vehicle. You will need to obtain a used car loan either from the dealership where you buy the car or from a local bank. Usually dealerships can match or most cases beat bank rates due to their volume, however rarely your bank may offer you a better rate based on your relationship with a branch, either way your credit will decide what interest rate to be offered.
What about Interest Rates?
The main reason a person decides to purchase a used car is to due to the affordability factor. That being said, it is important to pay close attention to interest rates that are offered on your car loan since they can make a previously affordable purchase more costly than you initially thought. Each bank and dealer will offer a different interest rates based on: the car you are buying, your credit score, and any current promotions. Take some time to ask your dealer the different options to make sure that you are getting the best rate and price available for the used car that you want. Be aware that shopping your credit at several dealerships will impact the number of inquiries on your credit bureau and lower your score.
Bank Financing
You can always check with your current bank to see if they have any lucrative offers for used car loans. After speaking with your current bank, shopping around at other institutions to see if any of them will offer you better terms could have negative impact on your credit. Just keep in mind financing directly with banks is time consuming and usually takes much longer than financing through the dealership.
Dealer Financing
Most people get financing on the lot, as in, they go to look for a car and decide at that moment to finalize the deal through the dealership. One of the best things about financing your used car purchase through the dealer is that in most cases you can drive away in your new car the same day. When you finance through a bank, you may have to wait up to a week for approval or denial of your application. Another great thing about dealership financing is the fact that they are keen to move their inventory, so along with working with people with less than perfect credit, they are also more open to negotiation. You can often drive away with upgrades, perks and cash back offers to go with your new pre-owned vehicle. Another great thing about getting a car loan from a car dealership is that if you go to a trusted one like Good Fellow's Auto Wholesalers, then they will often times try to get you the lowest rates possible.
Which Financing Option Is Best?
Regardless of what you decide, make sure that you read the terms and conditions in full of any finance agreement you choose to apply for. Make sure to do the math and understand your long-term budget and repayment expectations prior to agreeing to sign any documents. Good Fellow's Auto Wholesalers is always here to give you advice about the various used car loans that are available with no obligation. Give one of our agents a call at 1 (855) 581-9590 and someone will get in touch with you within 24 hours.