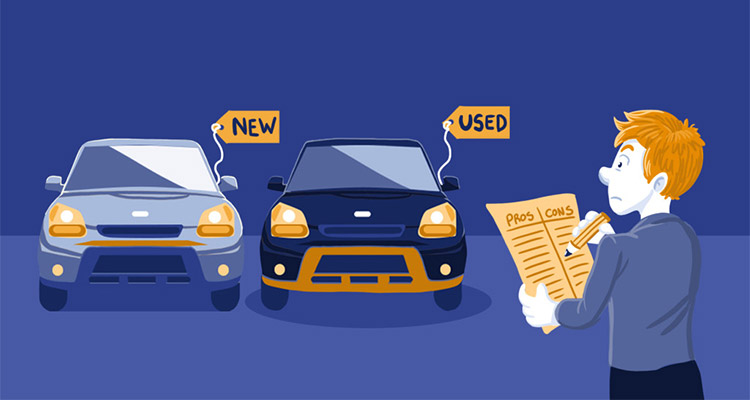 Purchasing a vehicle used to be much easier, but with the current curve of depreciation on cars, selecting a car that is a couple years old will allow you to have the peace of mind of a solid purchase while also saving your wallet at the same time. In recent years, many Canadian residents have discovered that when it comes to new cars, there are many added prices on top of the actual purchase. This makes used cars highly more affordable than new ones. This cost analysis is one of the reasons there has been an increase in used car sales in recent months.
Used Car versus New Car Financing
It is important to be aware that when purchasing a new vehicle, there are generally a number of additional taxes that will be added on top of the initial purchase. New Car dealerships will more than likely charge you for fright, air condition tax, PDI, and so on. Although purchasing a new car may seem like a wise choice in the beginning, you will end up breaking the bank by the end of it.
However, there are many benefits from purchasing a used vehicle. Not only will you end up saving an abundance of money, you will also have much more of a variety when choosing your vehicle. The amazing thing about used cars is that you can buy a luxury vehicle for half the price. If you have been dreaming about a Mercedes-Benz, then why not visit a used car dealership to turn your dreams in a reality. Taking care of your car is the best way to get the most of your investment. If you make sure to take your car in for its scheduled maintenance and drive it gently, then you will get the most out of it financially.
Buying a Used Car
There are many costs to consider when you are in the market for a car, but with rates being so low in used car markets, it clearly makes sense to opt for a used vehicle. If possible, buying a car outright is always the most affordable option, but if that option is not on the table, finding a trusted car dealership will help you get the best interest rate. Good Fellow's Auto Wholesalers is always here to help you with your auto-related and financing questions. Give our office a call today at 1 (855) 581-9590 to speak with an agent now, or simply fill out our secured online auto loan application for quick pre approval.