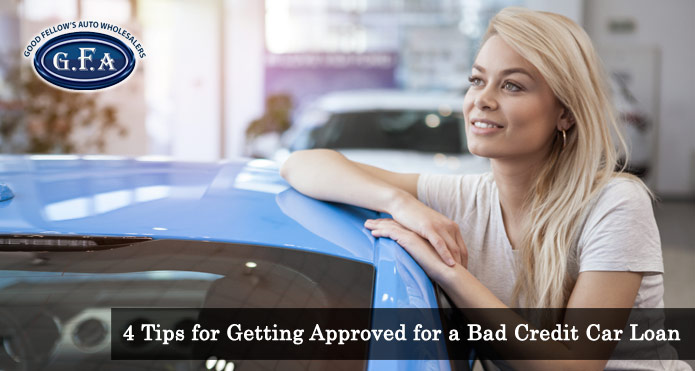 Is bad credit standing between you and your dream vehicle? Good Fellow's Auto Wholesalers is here to share that you aren't alone and that although getting approved for a bad credit car loan can be challenging – it's far from impossible. Our used car dealership specializes in Car Financing, and we have put together this article to help guide you through proven strategies and practical advice that can help you attain your dream of owning a vehicle.
Improve Your Score Before Shopping
While the process of rebuilding credit can take years to do, it's in your best interest to start now. Paying off outstanding debts will lower your debt utilization ratio. Additionally, opening new credit accounts should be avoided until after you obtain your car loan.
Understand the Interest Rate
Do you know what interest rate to expect? As your credit score decreases, it's common to see the interest rate increase. This happens because you become categorized as having higher credit risk.
Think About How Interest Rates Affect Your Budget
An interest rate will directly impact the amount of money that is borrowed. This means it's important to budget carefully so that when you are comparing deals, you are making one that is feasible for your situation. If you spend too much on your vehicle without factoring in the cost of interest, you may be in trouble when it comes time to make each payment.
Strive to Make a Bigger Down Payment
If you can save money before your car purchase, it's in your best interest to consider placing a higher down payment on the vehicle. This will help to decrease the amount you owe monthly and it may even mean a lower interest rate. Consider making a bigger down payment as it can end up saving you thousands in the long run.
How Our Used Car Dealership Can Help
While securing a car loan with bad credit presents its challenges, our team at Good Fellow's Auto Wholesalers is here to support you every step of the way.
As one of the best Used Car Dealerships in Toronto that provides affordable financing options to everyone, your chance of getting approved for a car loan is higher with us. Follow along with these five outlined tips to make your approval process easier and you will be on the right track to reach your goals. For all your questions and inquiries, contact us at 1 (855) 581-9590 today.