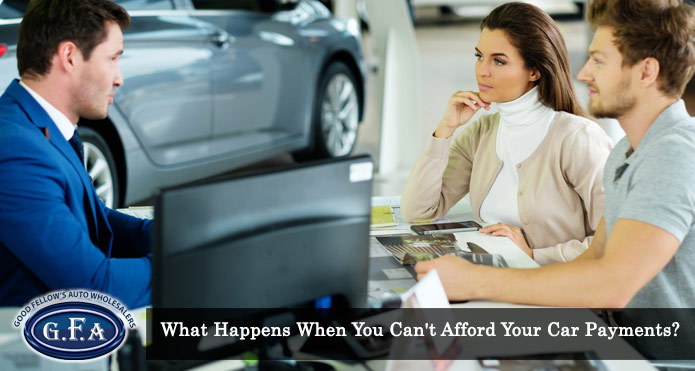 In Canada, all cars are becoming more and more expensive to purchase. And because of this, some people get stuck in car loan situations they cannot afford. Lucky for you, our team at Good Fellow's Auto Wholesalers is here today to share with you what choices you have when you can no longer afford your car payments. Follow along with these Car Financing tips so that you can avoid a repossession of your vehicle.
Renegotiate Your Car Loan
In the event that your credit rating has improved since the purchase of your vehicle, you may be eligible to renegotiate your car loan. Even if you are showing signs of improvement, this may be enough to get your car loan renegotiated. If you are able to do this route, you may end up saving yourself enough cash each month to be able to comfortably afford your car payments.
Use the "Obligation Avalanche" Technique
The obligation avalanche is known to be a method of paying off your debt. Essentially, this method involves making the minimum payment on each of your debt payments and then using the saved accumulated funds to pay off the debt with the highest interest rate. Once your highest-interest debt is paid off, you can work your way through the second highest and so on until you have no more debt left.
Employ a Home Equity Line of Credit
If you are a property owner, the Home Equity Line of Credit may be an option for you. This method gives you a line of credit that is secured by your home that you can use for paying a higher-interest rate debt on other loans. Basically, this method allows you to borrow a lump sum of money but it's important to realize its drawbacks. You can risk losing your home if you can't reimburse it.
Plunge into Saving Accounts
If you are in a position where you need to keep your vehicle, you may have no choice but to plunge into your savings accounts. Although this is not a desirable choice to make, it may be exactly what you need to get some extra cash into your pockets. While you may not want to dip into your retirement account or savings account, if you want to keep your vehicle, you may have no choice but to do this.
How We Can Help
When you work with our team at Good Fellow's Auto Wholesalers, we will do everything in our power to ensure that you select a used vehicle from our inventory that fits your financial situation. We are known as one of the few used car dealerships that prioritize our customer's financial situation so that our clients can afford to be in the position they are in. To speak with one of our sales experts or financial specialists, please don't hesitate to reach out to our friendly team. Give our used car dealership a call at 1 (855) 581-9590 today for more information.